Welcome
Congratulations on the birth of your baby!  This is a fantastic time for you to enjoy your baby. The aim of this site is to offer advice on your baby's wellbeing and common health issues that some parents worry about. I also offer you the opportunity to enhance your understanding of your babies health with a comprehensive assessment of your baby by a newborn care specialist. 
Approximately 725, 000 babies are born in the United Kingdom per year. Each baby has a routine newborn check by a junior doctor or midwife. The general practitioner does a further check at 6-8 weeks of age. Within that time there is no easy access to a newborn care specialist. 
I trained as a Paediatric doctor from 1993 and have specialised in newborn babies since 1997. In my current job I look after newborn babies who might be extremely sick or have common problems on the maternity wards. I love my job – I have the opportunity to make a difference in the life of a baby. I get the right balance of challenge, pleasure and fulfilment. In my family I'm lucky to have my wife, a daughter and a son.
Thank you for visiting my website.
I hope you find this site useful. Please contact me if you need further advice or have questions about the content of the site. 
Best wishes 
Anoo Jain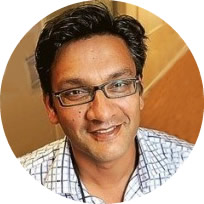 Dr Anoo Jain
MBBS, FRCPCH, MRCPI, DM
View CV